Activities in Hartenbos and the surrounding areas
Suidersee Hartenbos and the surrounding areas are bursting with adventure, scenic natural sightings and wildlife. Here are some of the activities you could indulge in while staying at Suidersee Hartenbos.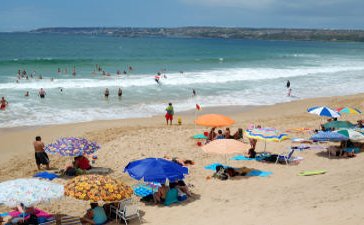 Beaches
Hartenbos Beach: A Blue Flag Beach, Hartenbos Beach, is a spectacular spot to enjoy clean sands and a view of the lagoon.
Boggoms Bay Beach: Situated in Boggoms, this beach is a 1 km stretch of beautiful waves, ideal for swimming.
Dana Bay Beach: A popular spot for  whale watching in the Garden Route. This beach features an elevated viewpoint allowing you to see the southern right whales calving in the bay.Schools of dolphins ahe been spotted in the area. 
Dias Beach: With a 3km stretch, Dias Beach is the excellent place for social purposes. The beach is ideal for swimming, has ablution facilities as well as a caravan park nearby.
Eiland Beach: Located near Great Brak River Mouth, Eiland Beach allows you to experience the ocean and the pleasures of the river.
Pinnacle Point Main Beach: Pinnacle Point Beach and Golf Estate is a fusion of leisure, nature and entertainment. Steeped in the scenic Garden Route enviroment, the beach is the best place to unwind.
Santos Beach: Located to most Mossel Bay's top restaurant and a number of museums including the Old Tree, Santos is fine sandy beach that allows you to explore the meeting of nature and human invention.
The Point: Take a 3km along the coastline or take the15 kilometer long St Blaize hiking trail to Dana Bay. Thi beach is one the of most vibrant in the Mossel Bay area.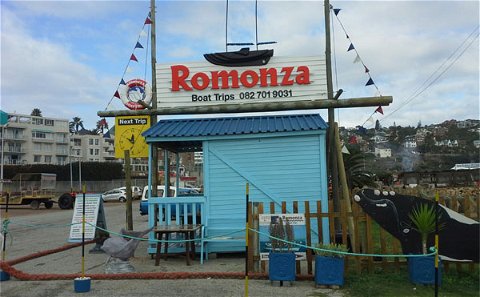 Day Trips
Oudtshoorn - Cango Caves
George Airport – Strawberry, cheese and chocolate farms
Mossel Bay Shell - City to City busses, museums, whale watching
Knysna Oyster Farm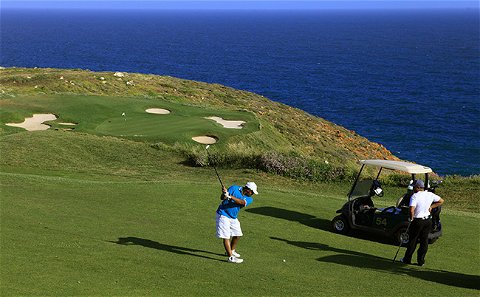 Golfing
With internationally-recognised golf courses such as Oubaai Golf Course, Mossel Bay Golf Club and Pinnacle Point, the Garden Route has everything for the avid golfer. With the ocean nearby, well-maintained courses and fully-stocked club shops, golf in the Garden Route is nothing short of excellent.
Heated Pool
Near our premises is the ATKV heated pool, a popular spot for the locals.
Putt Putt
Engage your entire family in a game of putt putt and meet people in Hartenbos.
Hartenbos Waterpark
Hartenbos Waterpark is packed with a wide variety of facilities to keep your kids entertained.
Play Park
The local Play Park is an instant hit with the little ones.
Nature and Wildlife
Botlierskop Private Game Reserve: Situated only 17km away from Mossel Bay,  The Botlierskop Private Game Reserve houses rhino, buffalo, giraffe, zebra, eland, bontebuck and numerous antelope. 
Nyaru Game Lodge Covere: Covered in the famous Cape Fynbos, the Nyaru Game Lodge is home to Blue Wildebeest, Impala, Nyala and Waterbuck as well as birds such as Olive Bushshike and Fiscal Flycatcher.
Zingela Indlela: Zingela Indlela, a game and cattle farm situated near the Oteniqua Mountains, offers hiking trails through the scenic mountains and coastline. On the trail, you can encounter wildlife species such springbok, zebra, blue wildebeest, and impala. 
Garden Route Game Lodge: With various wildlife, a restaurant, swimming pool and sauna, Garden Route Game Lodge is the excellent fusion of nature, wildlife and leisure.
History and Culture
Hartenbos Museum: The Hartenbos Museum celebrates the Great Trek of the 1800s. The museum focuses stores historical evidence of the Voortrekkers pioneers. There museum features a number of exhibions and collections depicting Afrikaner history with the  commemoration hall for the 1938 Symbolic Ox Wagon Trek being one of the notable features.
Diaz Museum Complex:  This museum complex houses the Granary and Culture Museum, the famous Post Office Tree, the Shell Museum and the Maritime Museum. There is also a historic water spring and Malay graves located at the complex.
St Blaize Lighthouse: Erected in 1864, this lighthouse has a place is one of Mossel Bay's most precious artefacts.
Cape St Blaize Cave: Cape St Blaize Cave is home to artifacts from as early as 80 000 years ago.
Kwanonqaba Township Tours: Visit the nearby Kwanonqaba Township for a taste of local culture, food and traditional beer. You can also visit the local sangomas(traditional healers)
Hartenbos cultural activities: As home to Afrikaner culture, Hartenbos hosts a number of cultural activities. Festivals and gathering are staged to celebrate local culture and history.